How Often To Change Spark Plugs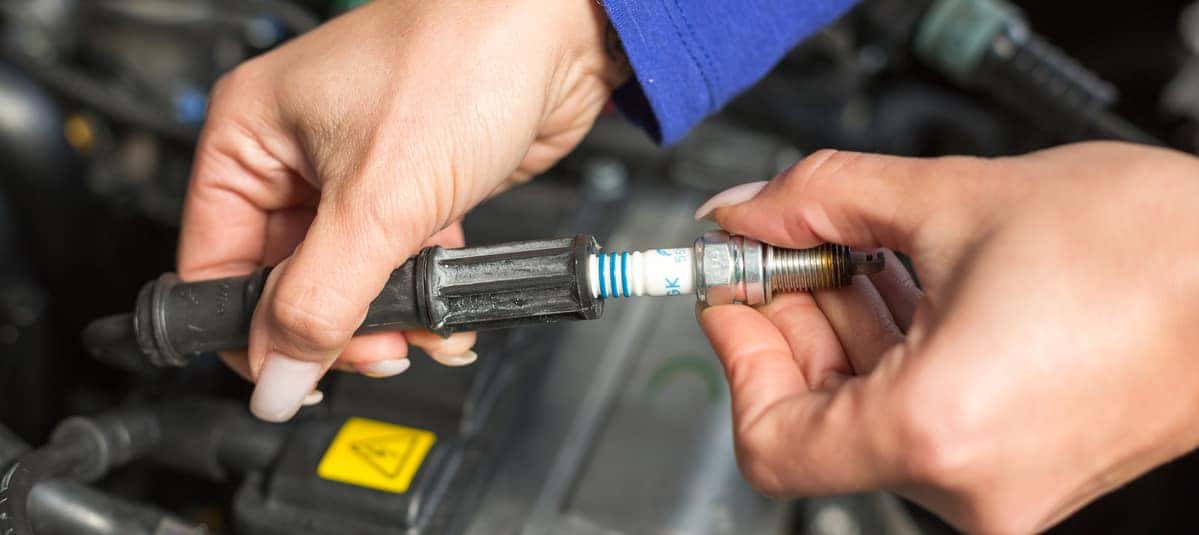 A lot of Aloha drivers will ask our service team at Tonkin Hillsboro Chrysler Jeep Dodge RAM, "When do I change spark plugs?" We generally recommend every 30,000 miles regardless if you're driving a used or new vehicle. Depending on where and how you drive, the miles may vary. Check your owners manual or contact our service center if you're unsure. Read on to learn how often to change spark plugs and why.
---
When Do I Change Spark Plugs?
Your vehicle cannot operate properly without spark plugs. Once the ignition is engaged, the spark plugs send voltage to the combustion chamber to start the vehicle. Without good spark plugs, you won't be able to start your vehicle–you'll notice a long pause before the engine turns over. Signs to pay attention to if you're wondering, "When do I change spark plugs?":
Engine startup failure or slow engine start
Rough noises during engine idling
Misfiring engine
Poor acceleration
Decreased fuel economy
Rough-sounding engine
Why Should I Change Spark Plugs?
Knowing how often to change spark plugs will help keep your engine in good condition. Being able to answer, "When do I change spark plugs?" will allow you to experience the following benefits:
Higher Fuel Economy– If you properly replace your spark plugs, you can restore the car's fuel efficiency. Poor condition spark plugs can reduce fuel efficiency by 30%.
Dependable Combustion System – Spark plugs ensure that your combustion continues to work so you can rely on your vehicle!
Easy Engine Starts – After spark plug replacement, you'll notice a significant difference. The engine will start up immediately.
Reduced Harmful Emissions – When you replace old spark plugs, you reduce the amount of harmful emissions your vehicle can produce. This increases your fuel economy.
Check Online for Services and Specials!
Now that you know how often to change spark plugs, you'll be able to avoid problems with your engine starting. Whether you commute daily from Forest Grove to Beaverton or just around Hillsboro, having properly working spark plugs is necessary. So if someone asks, "When do I change spark plugs?" You're able to answer and explain why! Feel free to contact us with questions about checking car oil or how often you should rotate your tires!
More From Tonkin Hillsboro Chrysler Jeep Dodge RAM
If you're looking for a versatile and dependable Jeep SUV for sale, the 2022 Jeep Lineup is where you need to bring your attention! Jeeps are designed with functionality in mind, which gives drivers the opportunity to do many things. From daily drives around town to off-the-grid adventures with family and friends, Jeeps can truly…

Shopping for a new vehicle that is affordable but also comes with all of the unique features that you want is time-consuming. However, finding a car that suits your lifestyle can be easy when you go to a reliable dealership! At Tonkin Hillsboro Chrysler Jeep Dodge RAM, everything we do revolves around you, our customer….

If you are on the lookout for a truck to add to your fleet, the RAM 3500 is a powerful and dynamic option. It's built to handle an incredible amount of weight for towing around Aloha. The newly-refreshed design has a bold front grille to captivate the attention of everyone and the interior technology…