How Long Does an Oil Change Take?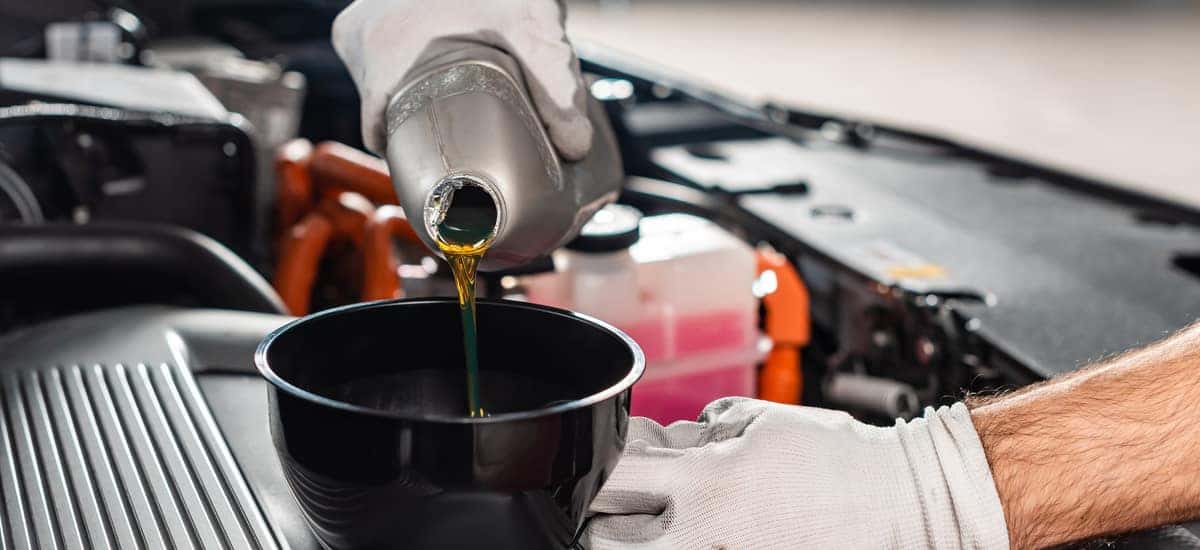 How long should an oil change take? An oil change typically takes less than an hour. However, circumstances arise that sometimes mean an oil change can take more or less time. It's best to call our Service Center for real-time estimates for how long your next oil change will take. If you are in a hurry, you can even book your service appointment ahead online. At Tonkin Hillsboro Chrysler Jeep Dodge RAM, we strive to provide excellent customer service! That's why drivers in Beaverton prefer our Service Department when they need an oil change near Hillsboro!
---
How Long Should an Oil Change Take If I Do It Myself?
If you are wondering how long should an oil change take when performing it yourself, the answer is that times will vary. To start, you will want to give yourself an hour. However, an oil change on your vehicle may take less or more time to complete. Here is what you will need to change the oil in your car:
Oil (Check your Owners Manual for the Type of Oil)
Oil Filter
Oil Filter Gasket
Rubber Mallet
Various Sized Wrenches
A Jack
Wheel Blocks
Sawdust, Clay, Kitty Litter (To Soak Up Any Oil Spills)
Does your vehicle require synthetic or conventional oil? Again, it's best to refer to your owner's manual for this information. Keep in mind that synthetic oil often costs more. However, the type of oil does not normally affect how long it takes for an oil change.
Unless you have all of these required tools, it could be costly, both financially and time-wise to try to do a DIY oil change. Our Service Department at Tonkin Hillsboro Chrysler Jeep Dodge RAM, on the other hand, can have your next oil change done quickly and correctly. You can check our service specials to see if you can save even more.
Why Choose Tonkin Hillsboro Chrysler Jeep Dodge RAM for an Oil Change?
If it is time for you to get an oil change, our service team at Tonkin Hillsboro Chrysler Jeep Dodge RAM is happy to help get you a speedy appointment. Here are the other benefits when choosing us for your oil change:
We have experienced technicians who access state-of-the-art equipment. They know how to handle vehicles with care.
Our team is up-to-date on vehicle service information. For example, many cars can go 5,000-7,000 miles before requiring an oil change. You no longer need to have an oil change every 3,000 miles. Some models can go 10,000 miles between oil changes. Look at your owner's manual to find out how long your vehicle can go before it needs an oil change.
If you cannot find your owner's manual or a copy of it online, you can always skip the hassle and ask us. Our friendly team will find out how long your specific vehicle can go between oil change intervals.
We often have service specials that can help you save on your oil change and other service needs.
Visit Tonkin Hillsboro Chrysler Jeep Dodge RAM near Aloha for a Quick Oil Change!
How long does an oil change take? It will depend on if you choose a service center versus doing it yourself. However, both can be successful. We do hope that Forest Grove drivers will choose us when it is time for an oil change. Contact us to set up your oil change appointment today!
More Service Tips From Tonkin Hillsboro Chrysler Jeep Dodge RAM
Shopping for a new vehicle that is affordable but also comes with all of the unique features that you want is time-consuming. However, finding a car that suits your lifestyle can be easy when you go to a reliable dealership! At Tonkin Hillsboro Chrysler Jeep Dodge RAM, everything we do revolves around you, our customer….

Without the correct amount of oil, your Chrysler, Dodge, Jeep, or Ram vehicle can't run as it was intended, especially if you're taking advantage of Wrangler towing capacity. You should always make sure there's enough motor oil to keep the engine's moving parts lubricated. This way, you can travel confidently through Forest Grove and Aloha, knowing…

There are many different aspects of vehicle maintenance that can help extend the life of your car, improve your vehicle's performance, and save you money in the long run. Among the most important aspects of auto maintenance is getting your tires rotated. Find out why it's important to get the tires on your new Dodge…