The Best Camping Around Portland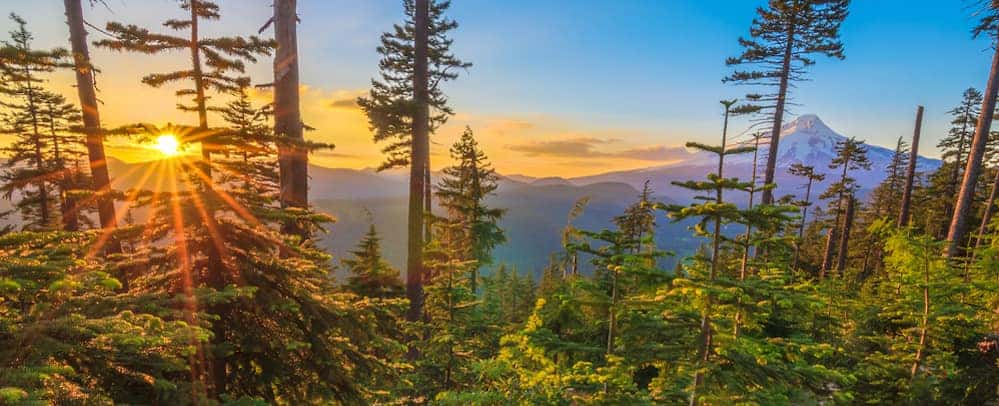 It's no surprise that so many outdoor adventurers find themselves staying or transplanted in the Portland area – figuring out how to jump start a car battery or otherwise. There are so many opportunities to take advantage of the RAM 2500 towing capacity and get out in the gorgeous Pacific Northwest wilderness! At Tonkin Hillsboro Chrysler Jeep Dodge RAM, we're not strangers to outdoor excursions that have taken our staff up mountains and over plains with their camping gear in vehicles like the new Dodge Journey, and that's why we'd like to share some of our favorite spots with you. Once you've finished your regimen for the winter in the best Portland rock climbing gyms, it's time to put your skills to the test outdoors. Learn more below!
L.L. Stub Stewart State Park
L.L. Stub Stewart State Park is one of Oregon's newest state parks, designed as a public back yard for entry-level campers who just want a night or two away. With a number of hiking trails, bike paths, and room to ride horseback, L.L. Stub Stewart's 1,800 acres of forest, hills, and wildflowers is a perfect place to take your family, or a first date on a quick and easy trip away from the bustle of city life.
Champoeg State Heritage Area
Set on the south bank of the Willamette River, Champoeg State Heritage Area is unique in its expansive prairie-esque landscapes, wine, and rich history. Oregon's first government was originally set up in this area around 1843, with the event memorialized by a log cabin museum, and guides to review the state's heritage with those interested. Hikers and bikers alike will find plenty to do here along the park's many trails, while flat, grassy fields give those throwing balls and frisbees room to run. If you're coming in August, blackberry picking is the not-best-kept secret, so be sure to bring a basket or pail!
Silver Falls State Park
With a total of 8,700 beautiful acres, Silver Falls is Oregon's largest state park, settled on the western slope of the Cascade mountains in the Willamette Valley. Many visit this park in the winter to pick out Christmas trees, while in the warmer months, paved biking trails, and hiking through Silver Falls' Pacific Northwest rainforest are the activities of choice. Cabin rentals are available here for those who prefer a roof to a tent, and with so much room to spread out, you can really get the peace and quiet you're looking for.
Eagle Creek Campground
Since 1915, Eagle Creek Campground has catered to more advanced campers looking for a truly rustic experience. If you're counting, that makes this site the oldest Forest Service campground constructed in the U.S. There are no RV hookups here, which means even though the park only has 16 first-come-first-served sites to choose from, you won't find too many family-sized crowds bringing noise and technology out into the woods here. Many visit Eagle Creek to hike its famous Eagle Creek Trail, so if that's your plan, start early before those looking for a quick day trip arrive in the later morning.
Trillium Lake Campground
You'll find campfire programs and nature classes abound at this popular destination with 57 campsites, making it a popular pick for families, so be sure to call early to get a reservation! If you want to get up close and personal with Mount Hood, Trillium Lake Campground is a great home base, even if you plan to spend most of your time off swimming or hanging out on the shore. If you are looking for something to read while you bask in the glory of nature, check out the best bookstores in Portland with us today!
Pacific Northwest Drivers Turn to Tonkin Hillsboro Chrysler Jeep Dodge RAM
We're a community Chrysler, Dodge, Jeep, Ram dealer because we know our vehicles support the outdoor enthusiasm shared among Portland-area drivers. Whether you're looking for a truck or SUV that can haul your own camping gear or trailer, or a car or van that keeps your drive feeling shorter on a day out with the kids, we have a vehicle that meets your unique needs and lifestyle. Contact us, and let's talk about your favorite places to visit around Portland, then get you in the ride that'll take you there! Before you leave town, be sure to explore our guide on weird things to do in Portland to make the most of your visit!