Best Rock Climbing Gyms in the Portland Area
Whether you're new to the area or you're just passing through, Portland has something great to offer folks from all walks of life. If you've been searching for a new hobby to pick up, looking for an indoor analogue to the best camping around Portland, and have already found yourself comparing the RAM 2500 to Chevy Silverado 2500, you might be the kind of person who would love the thrill of rock climbing! Thankfully, Portland is notorious for offering some of the best rock climbing facilities around to help you get started. Check out some of our favorites spots, below!
Portland Rock Gym
A guide to the best rock climbing in Portland, Oregon wouldn't be complete without mentioning Portland Rock Gym. Here, you'll find a 20,000 square foot gym, complete with a 40-foot-tall climbing wall and bouldering features that are up to 17-feet-tall for those who are into free solo climbing. If you want to switch it up sometimes, this gym also offers yoga classes, a weight room, slacklining, cardio equipment, and much more. When you're ready to try climbing outdoors, you can sign up for one of their outdoor classes.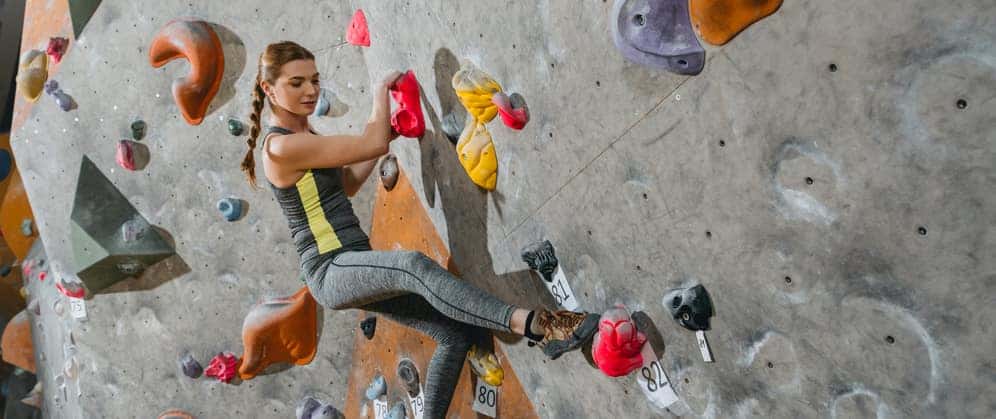 Planet Granite Portland
At Planet Granite Portland, climbers will revel in 30,500 square feet of gym space, including climbing walls up to 55-feet-high with 200 different routes to try out and 18 cracks. They also cater to boulderers, with an 18-foot-high ball boulder and 40-foot ramp. Whether you're a seasoned pro or you're new to the sport, they have a class for you, including private classes, beginner classes, and technique classes.
Stoneworks Climbing Gym
If you're looking to find some new climbing friends, head to Stoneworks Climbing Gym! Open since 1993, they boast a well-established, welcoming community of climbers, no matter your skill level. What's on offer at Stoneworks? 34-foot climbing and lead walls, high-ball bouldering, top out bouldering, and auto belays. Because the gym makes a conscious effort not to grade any of their routes, you'll never feel intimidated or isolated. Want your kids to get active during summer break? Sign them up for a climbing summer camp – they might just find a new passion, and they're sure to make some new buddies!
The Circuit
Climbers who have taken to the sport of bouldering will find a haven in The Circuit. They're on a mission to provide a fun, inclusive atmosphere and community-oriented culture at each of their three locations, two of which are dedicated to Southwest and Northeast Portland. Novices need not be intimidated! Sign up for a beginner's bouldering course to discover the empowering nature of climbing without any gear. They also offer yoga and fitness classes, so there's truly something for everyone.
If you are looking for more ways to enjoy the city, check out our guide on weird things to do in Portland to make the most of your visit!
More From Tonkin Hillsboro Chrysler Jeep Dodge RAM
Welcome to our comprehensive guide on the Jeep SUV lineup, where we delve into the details of each model to help you find the perfect vehicle for your adventures. Whether you're an off-road enthusiast, a city navigator, or someone who cherishes luxury and comfort, Jeep has something for everyone. Let's explore the Jeep SUV family,…

Embodying the adventurous soul that has long defined Jeep, the 2024 Grand Cherokee L elevates the experience with upscale refinement. Crafted for enthusiasts who desire the latest comforts and tech alongside Jeep's renowned off-road prowess, this SUV strikes a perfect balance. It caters to exploration-loving families with its spacious three-row seating, accommodating up to seven…

In the realm of full-size pickup trucks, there are undeniably two dominant contenders: the Ford F-150 and the RAM 1500. While both trucks bring an impressive array of features and power to the table, it becomes apparent that one stands out as the ultimate champion – the all-new RAM 1500. In this all-encompassing examination, we…