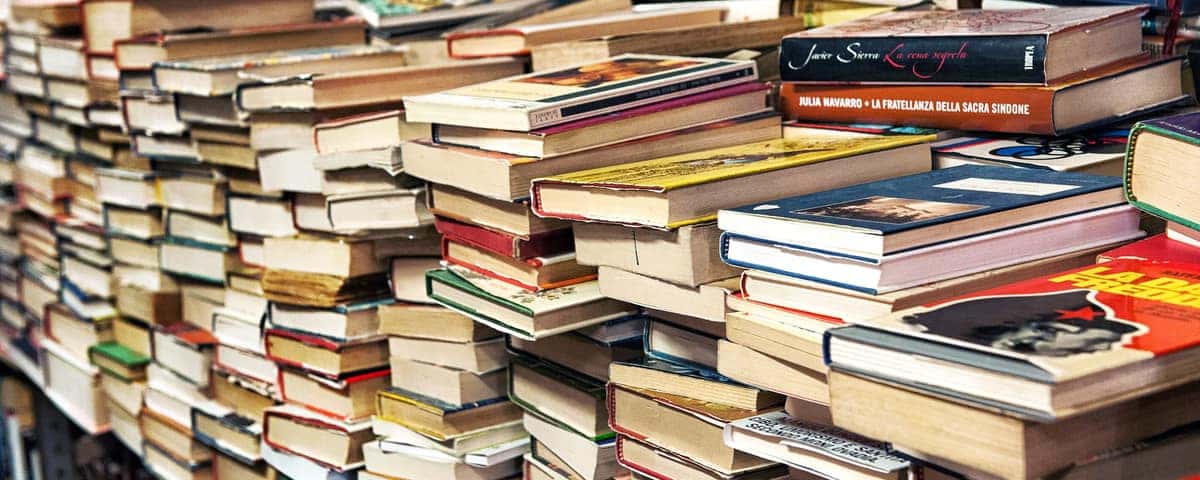 It's no secret that Portland is one of the country's top book-loving areas. Whether you live in Forest Grove or Aloha, you have quick and easy access to the best bookstores in Portland — bookstores that people travel from around the world to visit! When you're exhausted from rock-climbing and looking to get lost in a good read on your next camping trip, check out the best bookstores in Portland:
---
Powell's City of Books
Can a list of the best bookstores in Portland be made without the largest independent bookstore in the world? Of course not! Powell's City of Books is the crown jewel of Portland's best bookstores. This landmark for book lovers draws locals and tourists alike to browse their extensive shelves of new, used, and rare books that's been a Portland staple for almost fifty years.
Green Bean Books
Catering to the youngest readers, Green Bean Books offers a hands-on environment where kids are encouraged to browse and read. Don't miss their free storytimes on Tuesdays, Thursdays, and Sundays, a special baby storytime on Fridays, and a monthly Spanish storytime. Once a month kids are invited to Read to a Dog.
Mother Foucault's Bookshop
Unplug and get to Mother Foucault's Bookshop. They specialize in used and rare books and spoken-word albums, but also promote local writers by hosting readings several nights a week, and offering a unique consignment deal for authors to sell their books. This grassroots shop embraces Portland's DIY ethos like no other.
Broadway Books
A small indie bookshop that's served northeast Portland for almost thirty years, Broadway Books has kept pace with technology by offering ebooks, online shopping, and audiobooks for sale, along with a very active and interesting social media presence. They're still a regular spot for author events when you want to meet your favorite writers in person.
Bridge City Comics
What? Comic books are books, too, and Portland is a hotbed for them! Find your next favorite graphic novel at Bridge City Comics. Join their graphic novel reading club and find new friends to discuss the latest grown-up graphic novels once a month. They offer a subscription service so you never miss the next issue of your serialized favs.
Tonkin Hillsboro Chrysler Jeep Dodge RAM is Your Portland Guide
Looking for your next favorite shop, restaurant, or place near Beaverton? Let Tonkin Hillsboro Chrysler Jeep Dodge RAM be your guide to all things Portland! Our proud local staff can offer local area guidance and can answer any questions you may have about the services we provide. Stop in today!