Can You Defer a Car Payment?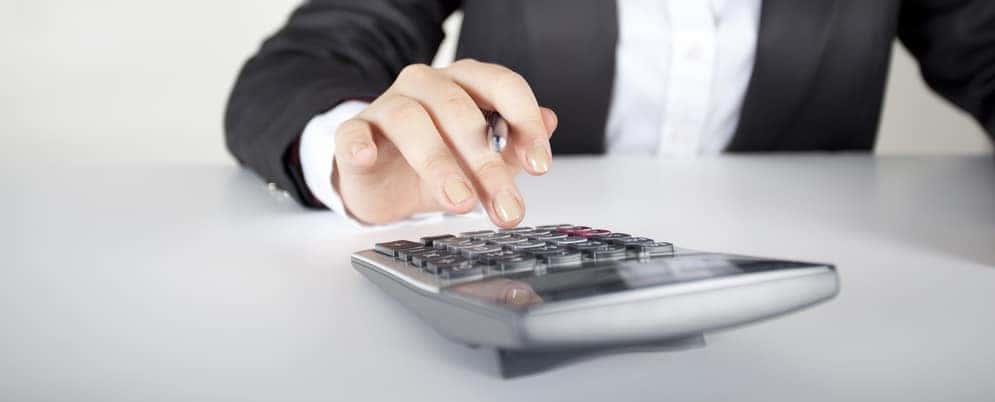 If you're in danger of dealing with repossession of your new or used car, thinking fast and hard to compare your options right away is paramount in the Forest Grove region. Start by asking the question, "can you defer a car payment?" In some cases, the answer is yes. After an inquiry about what a deferment on a car loan is, lenders in the Aloha region will use a number of different practices and procedures to make sure they're paid back, so it's important you know that not all of them will consider deferment a viable option. But if you have a good relationship with your lender, and you're proactive in communicating your issues, most will try to find ways to help you out. Call your lender before you miss a payment – that's the best advice, and learn more about payment deferment on a car loan here.
What to Do If You Can't Make Your Car Payment: Keep Your Car
There are enormous consequences to not pay back your car loan. That's why most borrowers looking for reasons to defer a car payment have at least a few options outside of that one. Here are some of them we recommend to our friends and neighbors:
Change Your Payment Date: Some lenders may allow you to change the monthly date on which your loan payment is due if deferment isn't an option. By altering your payment schedule, you can alleviate short-term pressure, but it's certainly not a long-term solution.
Refinance Your Loan: Refinance your loan if you're in a good credit position when you run into trouble. Doing so can mean you end up with a lower monthly payment, a longer auto loan term, or even a lower interest rate. Most manufacturers will avoid changing loan terms, and most of these operations require an intervening third-party loan company, like Tonkin Hillsboro Chrysler Jeep Dodge RAM.
Take Out a Cash Advance: Personal loans and cash advances may not be a long-term solution, but if you're suffering a temporary hardship, they offer significant relief. Installment loans are similar, but offer options for a longer repayment term that might help certain drivers.
Beaverton drivers may also be familiar with title loans. This can be a good way to get cash fast, since you're borrowing against the equity in your vehicle, but it's only an option for those who already own their car. If you're falling behind on car payments, it's not the right solution for you.
What To Do If You Can't Make Your Car Payment: Lose the Car, but Save Your Credit
Losing a car is a nightmare for most drivers, but if you're at risk of having your vehicle repossessed, it's important to remain calm. There are definitely better ways to lose your car than others – if there's one thing to remember, it's that. In order to avoid the worst effects of negative credit reporting, try out one of the following strategies:
Find Someone Who Wants the Car: Some lenders may allow another person with great credit history to take over your loan and start making payments. In this case, the car will belong to whoever assumes the loan, but as long as they can make the payments, you'll be off the hook.
Sell Your Car: If you can't find someone who's able to take over your loan payments, selling your car outright to a dealership or to a single buyer may be your best option. In this event, you'd use the money gained from the sale to pay off what remains on your car loan. However, if a balance remains on your loan even after you've sold the car, you'll still be responsible for that portion.
Voluntary Repossession: Sometimes, the only thing you can do is turn in your key to the lender who financed your vehicle. Even in these cases, if the lender can't recoup the value of their loan by selling the car you've turned in, they will definitely hold you accountable for the remaining balance.
When you're falling behind on your car loans, the worst thing that you can do is skip a payment or start avoiding your lender. In these cases, your car will eventually be repossessed — and the involuntary character of the repossession will definitely show up on your credit report.
Rely on Tonkin Hillsboro Chrysler Jeep Dodge RAM for Advice You Can Trust
Whether you're dealing with student loans, credit cards, or car payments, the stress can be overwhelming when you're at risk of falling off track. When you need help, contact us or check in with our finance team for more tips.
More from Tonkin Hillsboro Chrysler Jeep Dodge RAM
If you're looking for a versatile and dependable Jeep SUV for sale, the 2022 Jeep Lineup is where you need to bring your attention! Jeeps are designed with functionality in mind, which gives drivers the opportunity to do many things. From daily drives around town to off-the-grid adventures with family and friends, Jeeps can truly…

Shopping for a new vehicle that is affordable but also comes with all of the unique features that you want is time-consuming. However, finding a car that suits your lifestyle can be easy when you go to a reliable dealership! At Tonkin Hillsboro Chrysler Jeep Dodge RAM, everything we do revolves around you, our customer….

If you are on the lookout for a truck to add to your fleet, the RAM 3500 is a powerful and dynamic option. It's built to handle an incredible amount of weight for towing around Aloha. The newly-refreshed design has a bold front grille to captivate the attention of everyone and the interior technology…